Friday, December 20
The Best Of 2019!
Dec 20, 2019
The Best Of 2019!
As 2020 nears, we at Banff Sunshine are taking a carve down memory lane as we revisit some of our top memories of 2019.
❄Off To A Good Start
We started 2019 off in style, as we were chosen as a location for the Banff & Lake Louise Snow Carving Festival. A stunning grizzly bear statue was carved by two Montréal based artists. The artwork welcomed guests to Banff Sunshine for the entire month of January.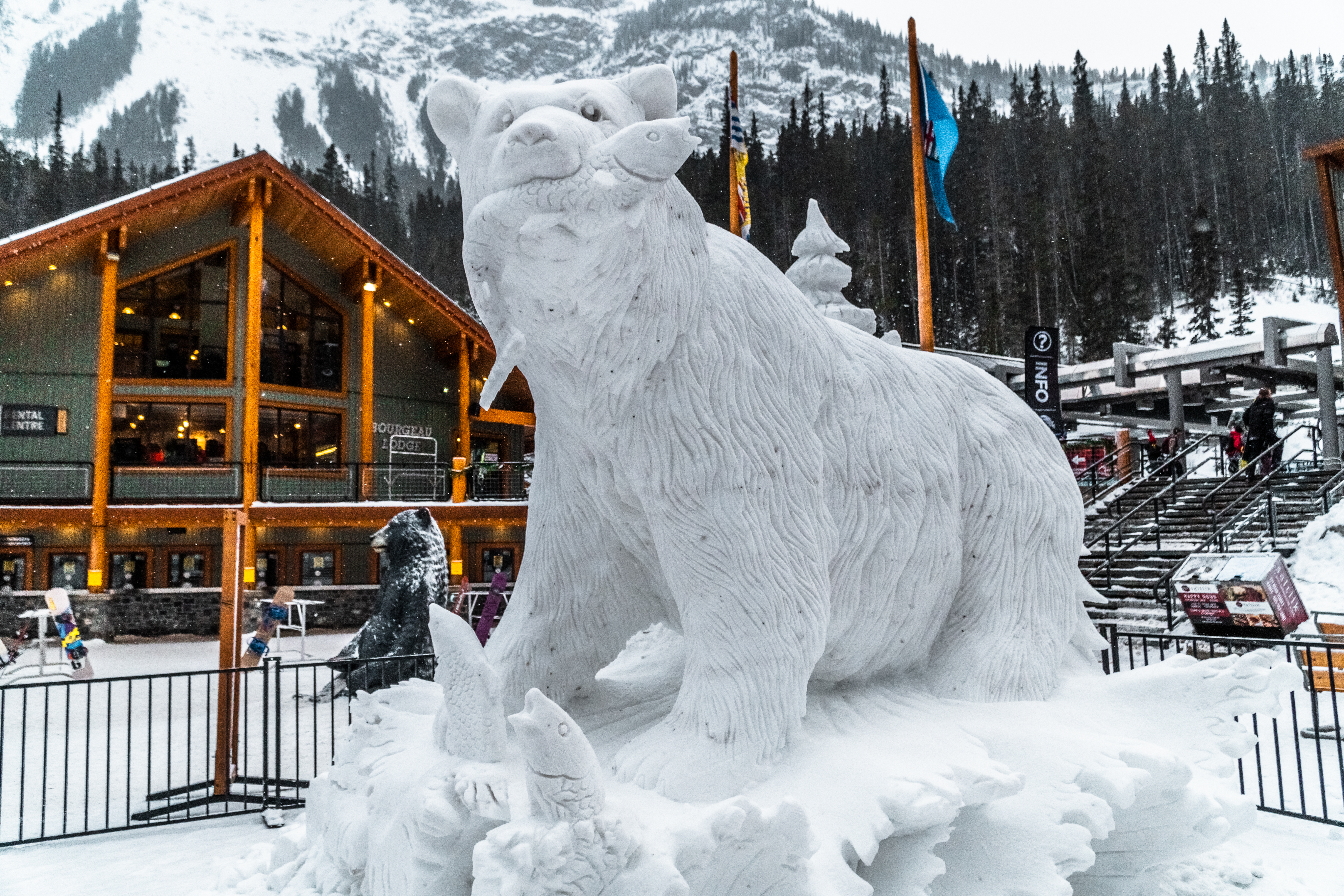 ❄ The Grey Cup at Sunshine
In January 2019, the 106th Grey Cup Champions the Calgary Stampeders brought the Grey Cup to the slopes of Banff Sunshine for a day of riding Canada's Best Snow. For the Coup Grey, 2019 was the first time the Canadian icon spent a day riding.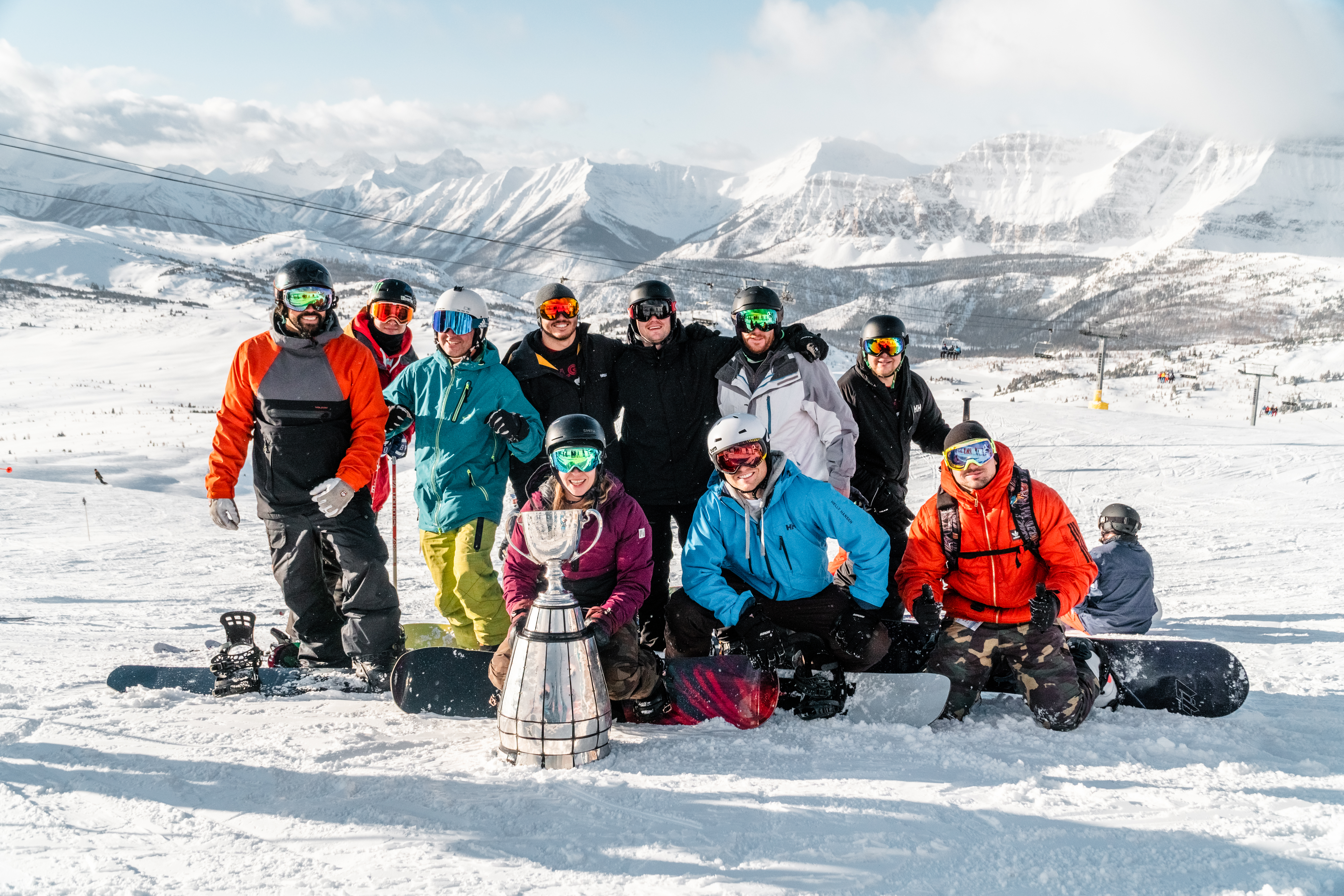 ❄ Tony Hawk Dives into Delirium
In February 2019, the birdman himself made a surprise visit to Banff Sunshine Village. Mr. Hawk asked us to show him Canada's Best Snow, so naturally, we took him down Delirium Dive and the Wild West.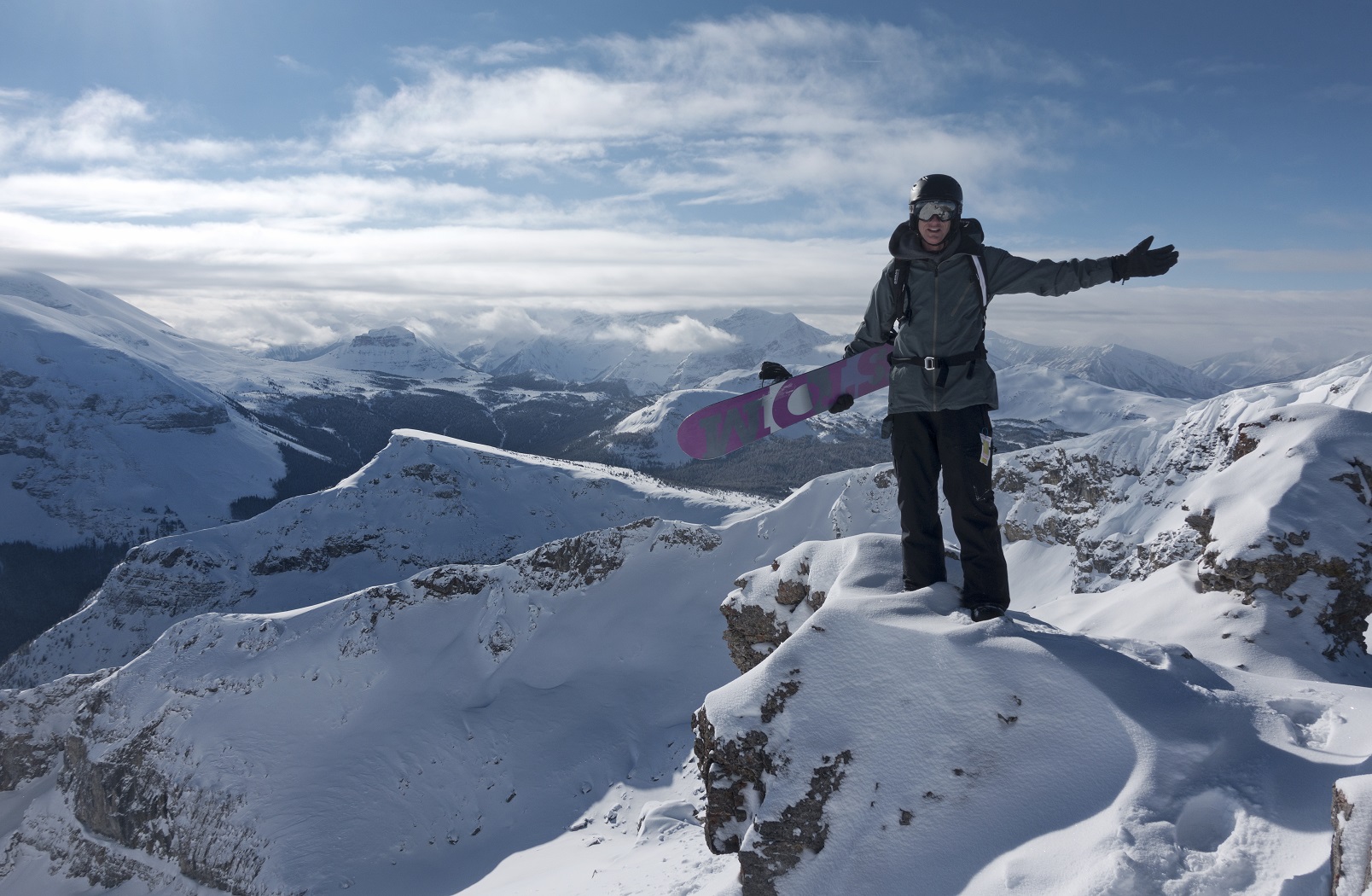 ❄ Flavors of Argentina
- In March, Argentinian Celebrity Chef – Chef Paco who started his career cooking at Sunshine Mountain Lodge brought the flavors of Argentina to the Slopes of Banff Sunshine with an outdoor traditional Argentinian Asado.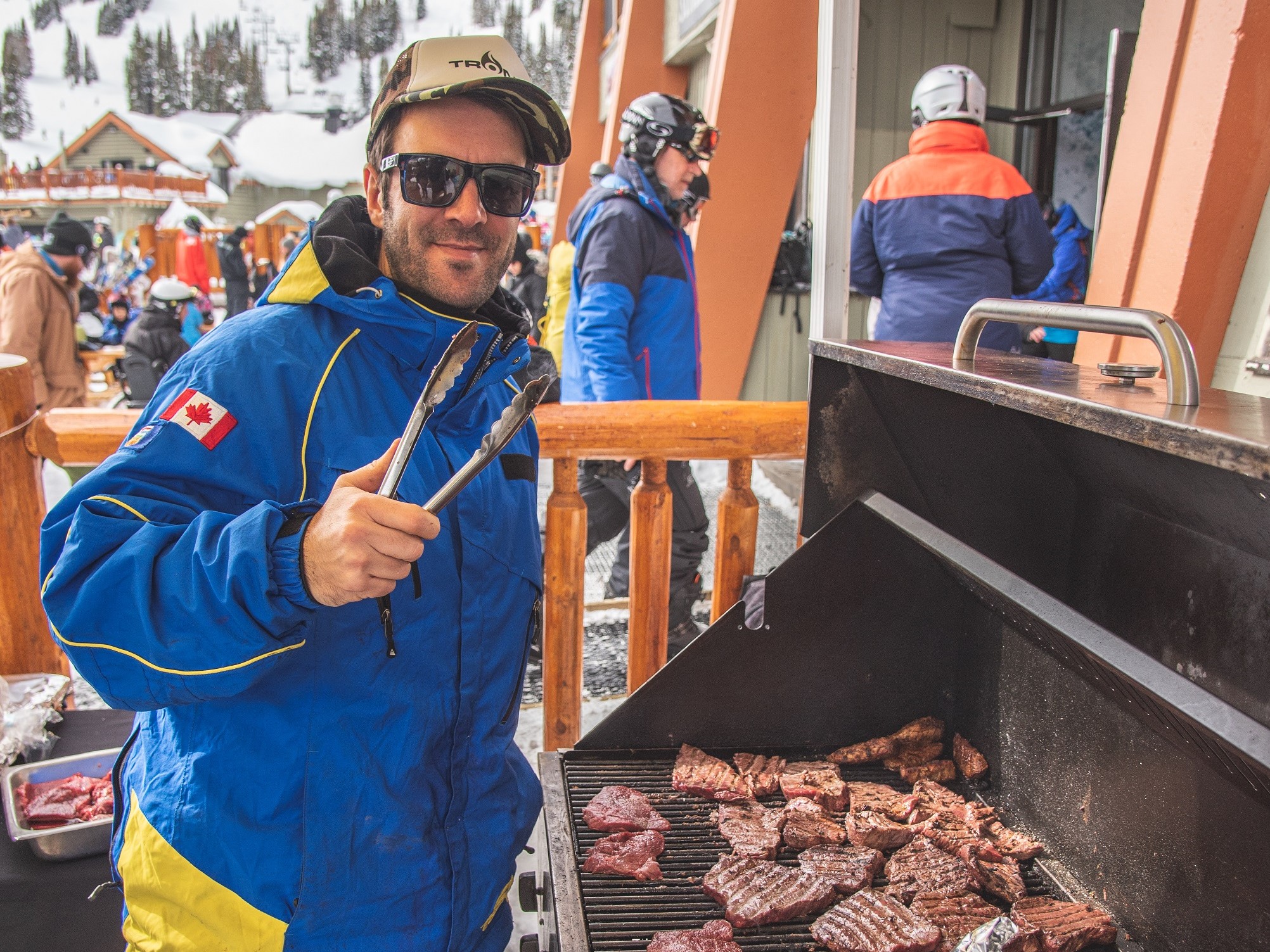 ❄ Sunshine Eats
For April 1st, our team launched an exciting "new" program which allowed guests to order their favorite Sunshine Snacks anywhere on the mountain. Our always fresh, sometimes cold Sunshine Eats Campaign was met with laughter as is took over the internet on April Fool's Day.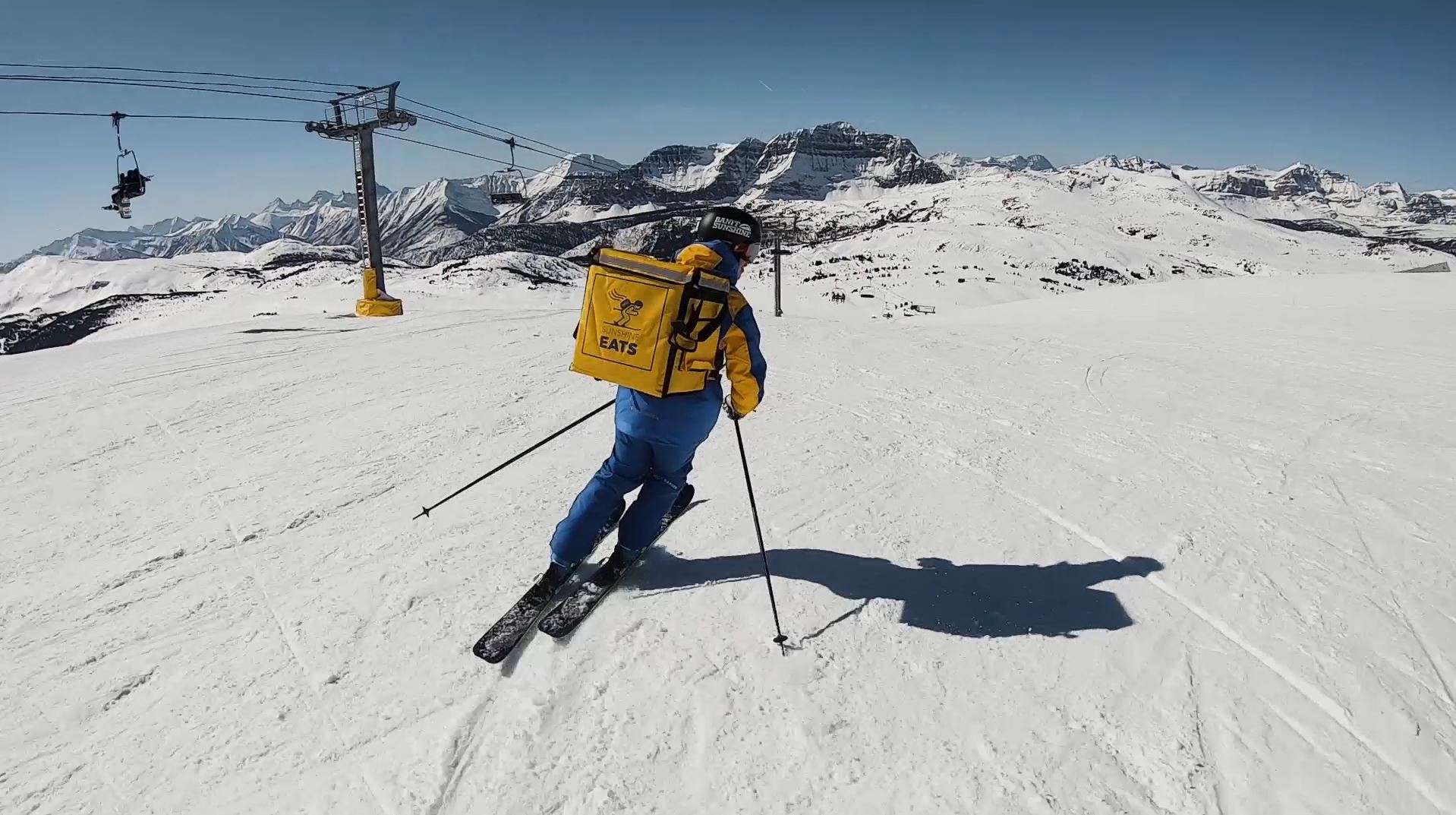 ❄ Wawa Selfie Cam
After a few months of watching skiers strike a pose in front of our Wawa webcam, our IT team installed a "selfie button" that allows skiers and snowboarders to capture the mountain selfie from our best in class webcams. Next time you're up there, take a selfie and find it at selfie.skibanff.com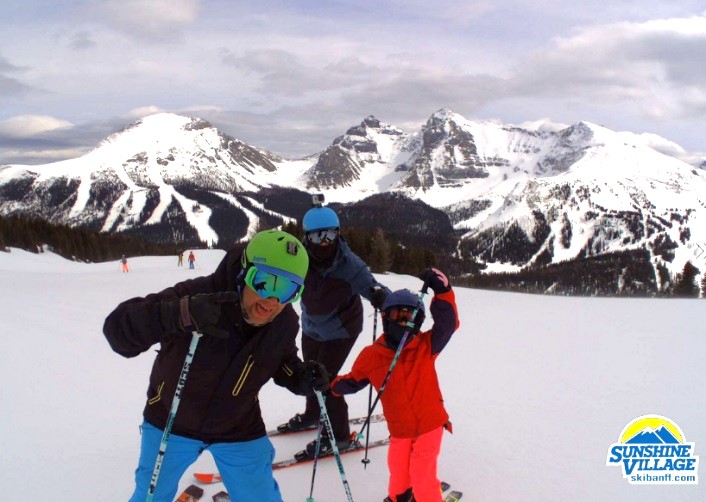 ❄ Slush Cup 91
At Banff Sunshine, we're famous for Canada's Best Spring Skiing and the Rockies' most legendary end of ski season party, Slush Cup Long Weekend. On May 20th, we hosted our 91st annual Slush Cup! Slush Cup 91 was our biggest yet! We had 90 competitors, dressed in the best costumes we've seen, temp to "ride on water," and over 5,000 people come up to say, "adios winter."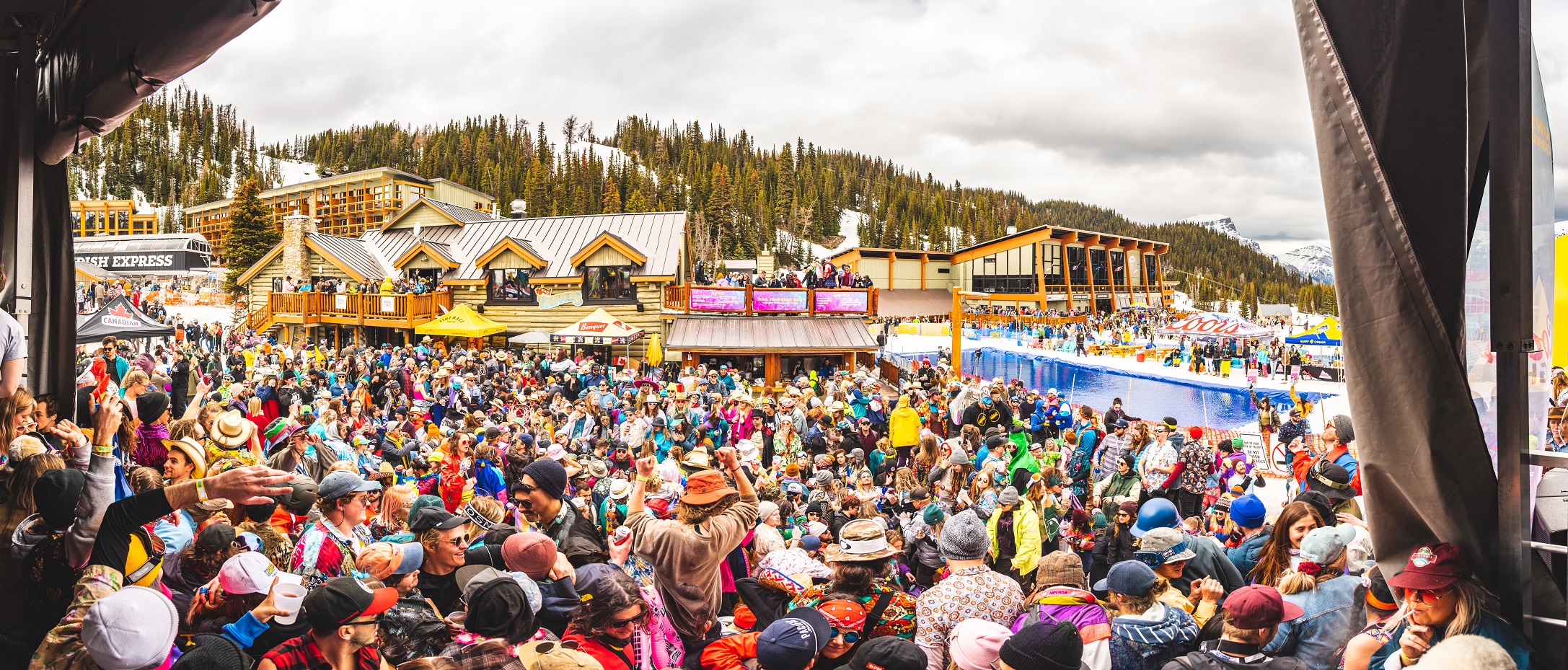 ❄ Split Lip On Camera
Living in the Canadian Rockies, we're lucky to share our home with some beautiful wild animals. In the spring, as the bears wake up, you can sometimes see magnificent grizzly bears in and around Sunshine. In June, our team caught a stunning video of Split Lip – Banff's 2nd largest grizzly bear- walking along our Sunshine access road.
❄ Elevated Workout
For our third summer of operation, we teamed up with Calgary's Barre Belle Fitness studio – voted Canada's Best Workout to literally raise the barre. In July and August, we hosted the boutique fitness class 8,000 feet above sea level overlooking the picturesque Sunshine Meadows.
❄ Northern Light Show
Throughout the year we're treated to a few spectacular Northern Light Shows, but the show that stole our breath was the wildly beautiful Northern Light Storm of August 6th. The colors were vivid, as they danced across the night sky.
❄ Viva Slush Cup
In October, at the annual Travel Alberta, our team at Banff Sunshine Village was honored with the ALTO award for the Tourism Event of the Year for our Slush Cup Long Weekend Festival.
❄ Wild About Winter
For our Wild About Winter Start, our Friends at Coors Light brought their mobile mountain to Banff Sunshine Village. DJ Magik, had us dancing up a storm (for snow) as she played hype song after song.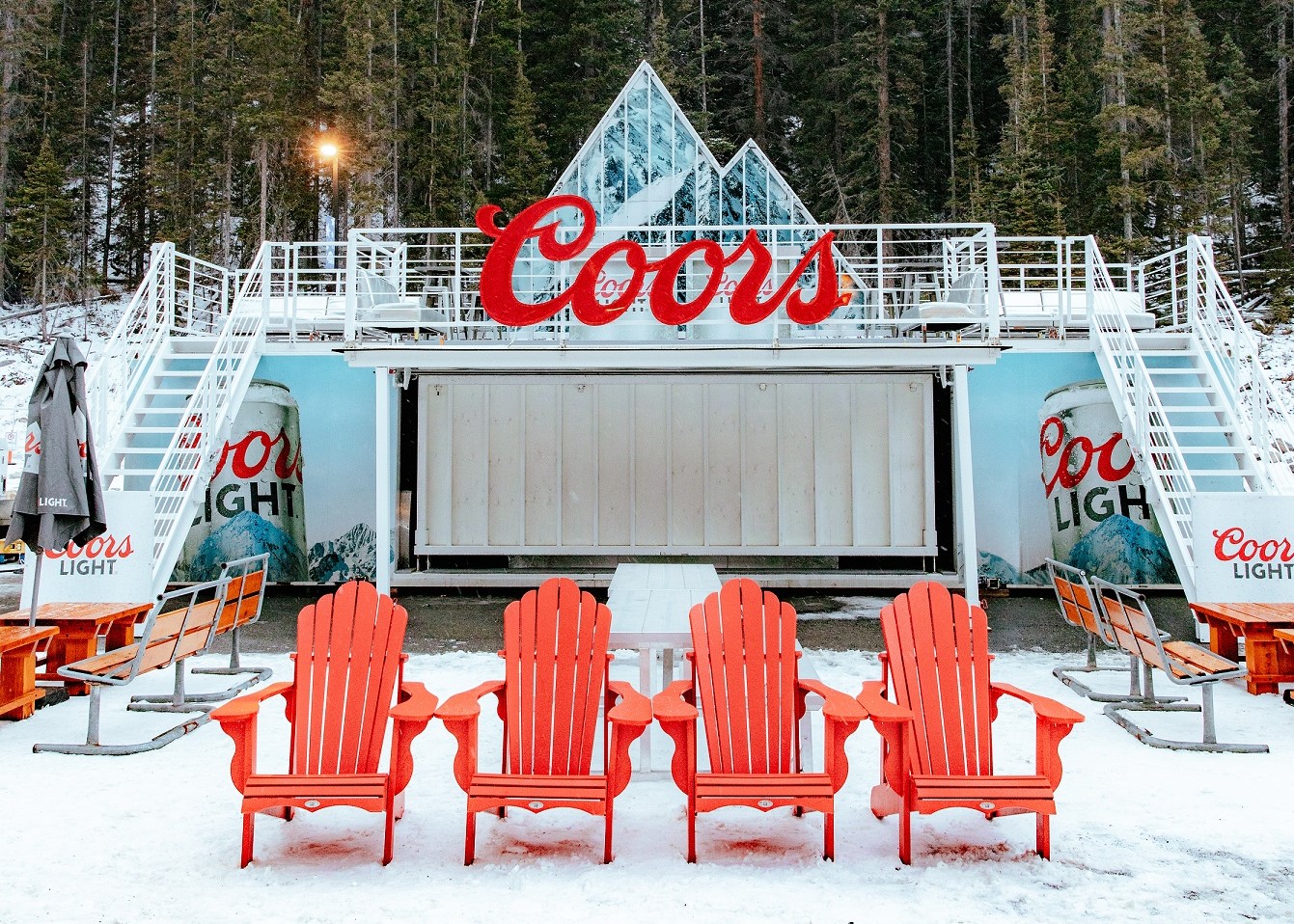 ❄ "I DO, at Banff Sunshine!"
In November we hosted one of the biggest weddings we've yet to entertain. For us, the wedding was especially meaningful because the groom grew up racing in the Banff Sunshine Ski Club. We were honored to be a part of their (and all of our wedding couples) special day.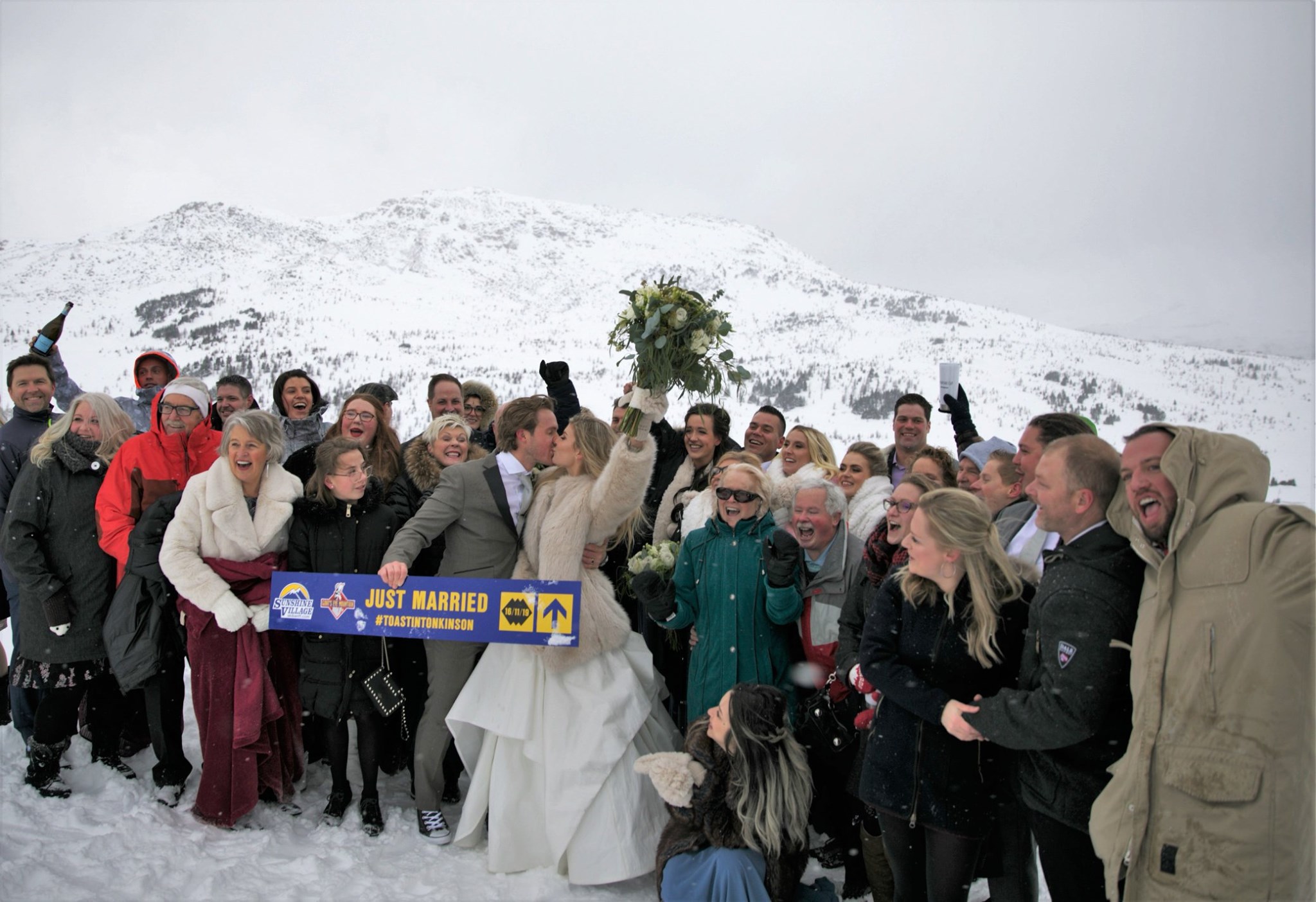 ❄ Best Ski Resort in Alberta
On December 11th, we're honored to receive, once again, the Gold Winner for Alberta Ski Resort in the 2019-2020 Reader's Choice Awards. Thank you Sunshiners for voting Banff Sunshine Village!
❄ White Christmas
Christmas Powder, all we want for Christmas is snow and lots of it! On December 20th, Mother Nature blew in with the storm of 2019! Bringing close to 60 centimeters of Canada's Best Snow to the slopes of Banff Sunshine for Christmas day.
For us, 2019 was a snowy good year! As we say goodbye to the 20-teens and say hello to the 20-twenties we look forward to the memories we will make together in the coming months.